Be all in or get all out. There is no halfway!
I know this month's blog is coming out much later than most, but so far January has been a whirlwind of activity within me and all around me, as many of you, I am sure, are experiencing. I have struggled to find the words to write about what I have been feeling while I am still integrating the energies of 2019 into 2020.
It's okay to put the other foot down and get yourself grounded. I know it can be scary to be all in, to commit to having all of you in one place, at one moment in time. Maybe you're unconsciously leaving yourself a quick escape route just in case the object that is showing up in your life right now – person, place or thing – isn't familiar and / or may be scary as hell!
We can be physically present and look as though we are all there. But how energetically present are we – especially when we have been triggered by someone who makes us feel uncomfortable or scared – scared enough to leave behind a percentage of our precious energy? We may even feel scared enough to give up our power! These are the times we need to stand in our power, clear about our worthiness, our knowing, our truth!
Fear is a huge block that keeps you from moving out of a place you have been in for a while. The shift you are looking to achieve may be positive and simultaneously hard to manifest when you let fear drive your thoughts, your decisions, actions and reactions.
I know firsthand about this because I am working on breaking some fear blocks of my own. But, it is hard – breaking down the thoughts and patterns of a lifetime and becoming aware of them and then catching yourself, being brutally honest that the thought you just had is counterproductive to accomplishing the things you desire. It's a challenge to keep fear from moving you backwards into retreat!
This process is like going on a diet and then seeing your favorite treats everywhere you go. (Or, maybe that's you, unknowingly seeking them out.)
If you can stay focused, trusting that the Angels will guide you each step of the way, eventually you can make the shift.
In this month's blog article, I share an intriguing situation I was presented with at the threshold of 2020 and how my faith in the Divine supported my every move through this difficult, and transforming, situation.  
You may read my full January blog, "Your energy imprint and presence matter" by clicking the link.
I am on the other side of the challenges I faced at the end of 2019 with a new sense of clarity and another level of trust that only adversity can create.
I am now more ready and able to step into what has already been laid out for me in 2020 and in the future. And, it's the same for you; just put both feet on the ground and step forward!
Deciphering Astrological Events
By Pam Younghans
Fear not: If any of you readers are interested in understanding the energies of the planets and their influence on all of us on this planet, please check out this journal article from Pam Younghans of NorthPoint Astrology, written at the beginning of January. It has helped me to understand the significance of the energies that are influencing all of us – particularly now with what seems like absolute chaos in the world.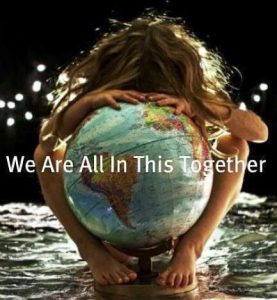 You may click the link to read Pam's articles and subscribe to her monthly newsletter. 
Good Reads
This section is for books, short stories (could even be your own), articles or poems you would like to share that pertain to spirituality, spiritual growth, evolution, healing, angels…anything that speaks to feeding the soul. 
If you have something that you think may be of interest, please send it to me in an email message to Info@LynzieBailey.com, and I may include it in a future month's newsletter. 
This month I would like to share a friend's blog article from December 2019 titled "Why we need to let go".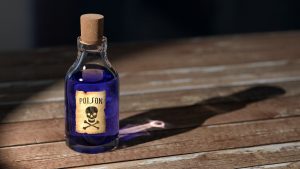 This article is about how many of us struggle, as caregivers, parents, emergency workers – anyone and everyone of us, actually.  The article is about shedding our expectations that someone or something will change our circumstances and replacing this false expectation with a change in our perspective, surrendering to what is. By eliminating the need to change anything and simply being in the moment, we can find our way through difficulty.
In Closing
If you have questions or comments on the content, please feel free to reach out to me. If there is something you want to see more of in the future, I am open to suggestions. 
If you have something you would like to share in an upcoming month, send me an email message and let's discuss it. I want this to be a place we can all share our journeys, including motivational and moving books, poems, movies, and quotes, as well as any personal story or experience you are willing to share.
'Til next time…
Wherever you are, be all there. 
Jim Elliot
Please note: This publication was authored and prepared by Lynzie Bailey, in my personal capacity. The opinions and views expressed herein are my own. They do not purport to reflect, and are not authorized to be stated as, the opinions or views of Master John Douglas, CMA International Foundation, d/b/a Church of the Master Angels (an Illinois not-for-profit organization), the Global S.E.L.F. Foundation (an Illinois not-for-profit organization), or any of those organisations' Directors, Officers, members, agents, representatives and / or employees.
The information contained in this publication is not intended to diagnose, prevent, cure or treat any health condition. If you have any health concerns, please seek prudent medical care from a licenses medical professional for diagnosis and treatment options relating to any health condition or illness.