Why fit in when you were meant to stand out?
Dr Seuss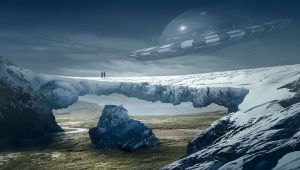 Ever feel as though you were dropped off and left to flounder around on planet Earth? As a child, did you find it hard to communicate your feelings because you didn't have the words to describe what you felt inside? Were you ever confused – feeling one thing on the inside when things on the outside didn't seem to match that feeling?
Were you always on the wrong page or the wrong foot? Did you feel as though you had been born into the wrong family…playing musical chairs and never finding a seat when the music stopped?
The sense of belonging is so important as we move through our lives. It allows us to reach out to others from a solid foundation, keeping us steady when things get topsy-turvy. Without a solid foundation, we can end up floating around, no solid place to land or steady hand to guide us. 
Just maybe…
…there are other places besides Earth where we, as souls, have existed. And, just maybe, our soul has decided to change things up by having a new and different experience on this Earth. I have a pretty strong sense that many people feel this way…especially the belonging and fitting-in part.
I know for myself, that's exactly how I felt from the moment I headed out of my mother's womb. I grew up in Utah in the 60s in a Mormon family of nine, thinking that my siblings (and my parents) were all very different from me. I was the outcast. Even now, after 57 years, when we gather, I still feel as though I am cloaked or invisible to them. But, my perspective has shifted so much, it doesn't bother me now.
All of us on Earth are at different levels of awareness, and we are all at the exact place in our evolution where we are meant to be. As souls zipped up in these human suits, we are all doing our best to find our way through life's jungle. Learning to love ourselves as we are is the beginning to accepting and welcoming the diversity of the others on the planet.
This welcoming in begins with us. Only then can we "BE" the example of acceptance for those around us. Let judgment be abolished, and in its place, let's substitute observation. We may not always agree with someone, but we can step back and observe without reacting or casting stones.   
My March blog article, "A fish out of water", includes several excerpts from a memoir I am writing. This month's memoir excerpts describe the beginning of my life when I never quite understood how life on this Earth worked or how I belonged here.
After many years and experiences, and, through it all, I have gained much wisdom, I have come to embrace my differences and uniqueness. I hope that my sharing with you will encourage you to open up and share any sense of longing to belong that you are experiencing. I also want you to know that you are not alone.
How I can support you!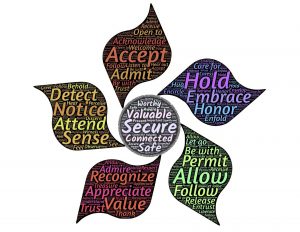 I want very much to support those in need of healing, and I also realize that not everyone can afford access to this work I do in connection with the Angels. In order to accommodate you, I have come up with a way, on a monthly or bi-monthly basis, in which you can receive regular healing or tune-ups the Angels perform and that I facilitate.  
If you have never had a session with me, I ask that you book the first session for 75 to 90 minutes. The charge for this session will be $120. This session includes a call, face-to-face, in-person meeting, or a session on Skype or Zoom. I will take some time to gather information about the things you want support in and come up with a plan of action. I will perform the work for you at a later time that same evening when you are quieter and more relaxed and can integrate the work being done by the Master Angels.
Once this first session has been completed, you may schedule a one-hour monthly session with me for $100. You can use the full hour at one time, or you may break it up into two sessions of thirty minutes each. This way, you will have the benefit of regular work without breaking the bank. You may do the same for a pet.
Click here to read more about my healing sessions and to schedule a complimentary consultation.
R.E.O., "Everybody hurts sometimes…"
I thought this recording quite fitting for this newsletter. You may click here to listen.
I hope it brings you comfort if you feel like giving up. Know you're not alone; just hold on…
Good Reads
This section is for books, short stories (could even be your own), articles or poems you would like to share that pertain to spirituality, spiritual growth, evolution, healing, angels…anything that speaks to feeding the soul.
If you have something that you think may be of interest, please send it to me in an email message to Info@LynzieBailey.com, and I may include it in a future month's newsletter.
Here's a powerful and insightful article, "Leap Year Wobble (Part 2)", by Christine DeLorey, numerologist extraordinaire. I love how she articulates her messages (through numbers) about the past and present times.
In this article, she details the significance of the leap year and what is involved in the evolution of humanity toward a more balanced society of masculine and feminine energy. Click here to read the entire article.
In Closing
If you have questions or comments on the content, please feel free to reach out to me. If there is something you want to see more of in the future, I am open to suggestions.
If you have something you would like to share in an upcoming month, send me an email message and let's discuss it. I want this to be a place we can all share our journeys, including motivational and moving books, poems, movies, and quotes, as well as any personal story or experience you are willing to share.
And, speaking of sharing, here is a testimonial from a client of mine you will want to read
'Til next time…
"Time to say goodbye to your beginning and prepare to create your future – ALL OF YOUR UNIQUE YOU!!"
Please Note: I authored and prepared this email message in my personal capacity. The opinions and views expressed herein are my own. They do not purport to reflect, and are not authorized to be stated as, the opinions or views of Master John Douglas, CMA International
Foundation, d/b/a Church of the Master Angels (a Delaware not-for-profit organization), the Global S.E.L.F. Foundation (an Illinois not-for-profit organization), or any of those organizations' Directors, Officers, members, agents, representatives and/or employees.
Always seek immediate medical care for serious or emergency health and medical conditions, including psychological issues such as suicidal thoughts or impulses. If you are experiencing any of these issues, call 911 immediately.
Lynzie Bailey